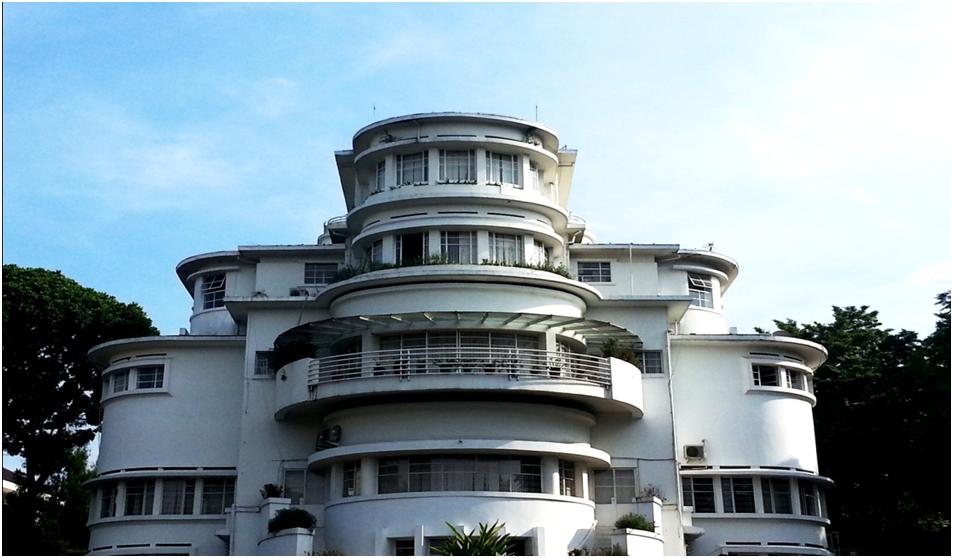 Aim and Scope
Invited Speakers
Amerika
Inggris
Jepang
Prof. Dr. H. Fakry Gaffar, M.Ed ( Universitas Pendidikan Indonesia)
Prof. Dr. H. Abin Syamsuddin Makmun. M.A( Universitas Pendidikan Indonesia)
Prof. Dr. H. Abdul Azis Wahab, M.A ( Universitas Pendidikan Indonesia)
Prof. Dr. H. Dadang Suhardan, M.Pd ( Universitas Pendidikan Indonesia)
Prof. Dr. H. Djam'an Satori, M.A ( Universitas Pendidikan Indonesia)
Prof. Johar Permana, M.Si ( Universitas Pendidikan Indonesia)
Prof. Udin Syaefuddin Sa'ud, Ph.D.  (Universitas Pendidikan Indonesia, Indonesia)
Prof. Dr. H. Aan Komariah, M.Pd ( Universitas Pendidikan Indonesia)
Venue and Activities
Content here
Important Dates
Batas waktu pendaftaran : 1 Agustus 2021
Batas waktu pengajuan abstrak : 31 Agustus 2021
Informasi penerimaan abstrak : 7 Agustus 2021
Batas Waktu pembayaran Awal : 12 Agustus 2021
Batas waktu pembayaran : 22 Agustus 2021
Batas waktu penyerahan paper : 24 Agustus 2021
Informasi penerimaan full paper : 31 Agustus 2021
Workshop penulisan paper : 8 September 2021
Hari konferensi : 6 November 2021
Call for Papers
Content here
Abstract and Paper Submission
Content here
Registration Fee and Payment
Content here
Accommodation
Content here
Visa Information
Content here
Advisory Board
Prof dr amerika (keynote speaker)
Prof dari Inggris
Prof dari Jepang
Simon Clarke, University of Western Australia, Australia. (Chairman)
David Giles, Flinders University, Australia.
Thomas F Nelson Laird, Indiana University, USA.
Tran Huu Luong, Ph.D, Ministry of Education and Training Vietnam.
Jose Da Silva Monteiro, Ministry of Education Democratic Republic of Timor Leste.
Prof. Mariani Md. Noor, University of Malaya, Malaysia.
Faizal A. Ghani.
Prof. Zuraidah Abdullah. Ph.D.
Committee
Ngo Dinh Phuong (Vinh University,Viet Nam)
Sharil Marzuki (UPSI, Malaysia)
Datuk. Dr. Sufean Hussin (UM, Malaysia)
Djam'an Satori, MA (UPI, Indonesia)
Aan Komariah, M.Pd (UPI, Indonesia)
Dede Rosyada (UIN Jakarta, Indonesia)
Ibrahim Bafadal (UM, Indonesia)
Sugiyono (UNY, Indonesia)
Udin S Saud, Ph.D (UPI, Indonesia)
Johar Permana, MA (UPI, Indonesia)
Ace Suryadi (UPI, Indonesia)
Bejo Suyanto (UNJ, Indonesia)
Husaini Usman (UNY, Indonesia)
Kadim Masaong (UNG, Indonesia)
Arismunandar (UNM, Indonesia)
Ali Imron (UM, Malang, Indonesia)
Rusdinal (UNP, Indonesia)
Slameto  (Universitas Satya Wacana, Indonesia)
Sonhadji (UM, Malang,  Indonesia)
Ki Supriyoko (Uni. Sarjanawiyata Taman Siswa, Indonesia)
Baharuddin (UIN Maliki, Indonesia)
Ansar (UNG, Indonesia)
Murtadlo (Unesa, Indonesia)
Nurhizrah (UNP, Indonesia)
Syaiful Sagala  (Unimed, Indonesia)
Madha Komala  (UNJ, Indonesia)
Fachruddin (Unnes, Indonesia)
Haryono (unnes, Indonesia)
Nurul Ulfatin (UM, Indonesia)
Sulthon Masyhud (Univ. Jember, Indonesia)
Bintang Sitepu (UNJ, Indonesia)
Bambang Budi Wiyono (UM, Indonesia)
Lantip Diaz Prasojo  (UNY, Indonesia)
Cut Zahri (Unsyiah, Indonesia)
Prof. Diding Nurdin (UPI, Indonesia)
Prof. Eka Prihatin (UPI, Indonesia)
Prof. Khoa Tran (VNU, HaNoi Vietnam)
Prof. Zuraidah Abdullah (UM, Malaysia)
Prof. Thu Huong Nguyen Thi  (VNU, Vietnam)
Prof. Chhinh Sitha (Royal University, Cambodia)
Prof. Nur Kholis, M.Ed (UIN Sunan Ampel, Indonesia)
Prof. Udik Budi  (UNY, Indonesia)
Prof. Cepy Abdul Jabar (UNY, Indonesia)
Prof. Arwildayanto (UNG, Indonesia)
Prof. Nurhattati  (UNJ, Indonesia)
Prof. Rugaiyah Fitri (UNJ, Indonesia)
Prof. Dwi Deswari (UNJ. Indonesia)
Prof. Aceng Muhtaram Mirfani (UPI, Indonesia)
Prof. Asep Suryana (UPI, Indonesia)
Prof. Endang Herawan (UPI, Indonesia)
Prof. Dedy Achmad K (UPI, Indonesia)
Prof. Nuraedi (UPI, Indonesia)
Prof. Cepi Triatna (UPI, Indonesia)
Prof. Asep Sudarsyah (UPI, Indonesia)
Prof. Taufani C Kurniatun (UPI, Indonesia)
Prof. Cicih Sutarsih (UPI,Indonesia)
Prof. Suryadi (UPI, Indonesia)
Prof. Sururi (UPI, Indonesia)
Prof. Nugraha Suharto (UPI, Indonesia)
Prof. Abubakar (UPI, Indonesia)
Prof. Nani Hartini (UPI, Indonesia)
prof. Yayah Rahyasih (UPI, Indonesia)
Prof. Nurdin (UPI, Indonesia)
Prof. Muhammad Faizal A, Ghani (UM, Malaysia)
Burhanuddin, M.Ed., Ph.D (UM, Malang)
Ed. Faridah, ST, M.Sc (UNM, Indonesia)
Megat Ahmad Kamaluddin Megat Daud (UM, Malaysia)
Contact
Website: http://icream2021.upicoft.org
Email: